Information for students
Aims of the internship
The internship is a study-related internship, which takes place with the consent of the Federal Employment Agency. It is simultaneously a professional qualification and practical training, so that students can use their experience and know-how in their further studies and in their future careers. With an internship, students can get a real insight into life and work in Germany and can contribute to their own personal development. The internship is primarily intended for students of agriculture on farms, but it can also take place in other types of companies in accordance with the subject being studied.
Students who complete an excellent placement are the best advertisement for their university and for their home country and also perfect "ambassadors" between two countries.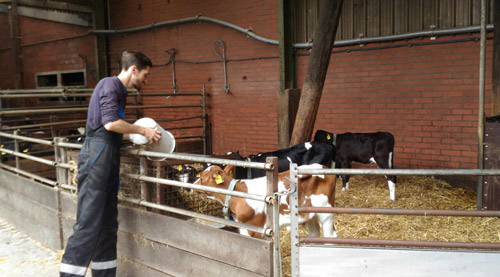 A Federal Employment Agency document states: "A study-related internship serves to add practical professional knowledge, skills and experiences to the theoretical content of university study". The extent to which the skills to be acquired are in line with the subject studied and therefore represent practical advancement is a determining factor in a subject-specific internship.
Requirements
Only students with foreign citizenship who are enrolled for the entire duration of the internship at a recognised foreign college of higher education or university and have completed at least 4 semesters are admitted to the internship. The same conditions apply for theses (diploma, bachelor's, or master's dissertations), for clinical traineeships and the production of PhD theses. Evidence must be provided in the form of a certificate of registration.
Good German or English language skills are mandatory.
The study-related internship may take up to 12 months. These 12 months do not have to be taken all together, but can be split and distributed over the entire study period.
Applicants do not pay any commission to Praxx.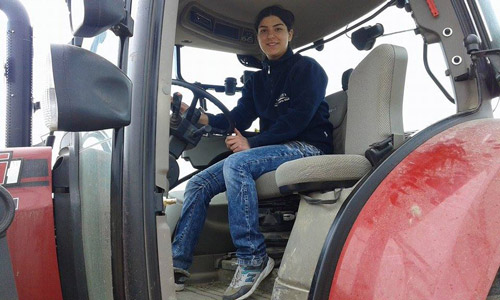 Schedule
Firstly, interested students send us these application documents (Important: The application documents are to be sent exclusively to This email address is being protected from spambots. You need JavaScript enabled to view it.):
Copy of passport
Student ID and 1st page of study book
Copy of driver's licences (if any)
Praxx reviews these documents. Following this, a Skype test usually takes place in coordination with the university, where we examine the candidates on subject and language (English or German) suitability. Following a successful test performance, we strive to find a suitable placement.
Then we inform the students where the placement is to take place. We take care of the work permit (approval of the Federal Employment Agency) and we also take out adequate health, liability and accident insurance for each trainee. We lend support when applying for a visa and when arriving at the company where the internship is to be carried out. In Germany, our support team is available to help trainees in all matters.
Each trainee receives from the firm's manager a monthly remuneration of 330 euros net for a 40-hour working week. Potential overtime is separately remunerated (see internship contract). In addition, the intern is provided with board and lodging and work clothes. Work wear for the start of the internship should, however, be brought to the placement. The journey from the airport to the company is paid for by Praxx. After successful completion of the internship, students will receive a partial refund of the return airfare.
Our counsellors support both students and managers and are the point of contact during the internship. If there are difficulties in the course of the internship, we will always be available to support and find a solution. The universities will be informed accordingly and, if necessary, asked for advice or help.
Seminars are provided during the internships.
At the beginning of the internship, we give each trainee a dictionary for agriculture and a record book. At the end of the internship the manager and Praxx each write a report / certificate.
Important:
The internship is a practical training programme and not purely a way of earning a wage. It is imperative that every student has an interest in learning new things.